Welcome to phpnet.us
phpnet.us gives you the choice of your sub domain. You can stick with it, or you can pick more from the great names we have available. With MySQL, PHP, FTP, cPanel X3 and other features, you can host lots of scripts.
Adding your own domain registered at any domain registrar is simple, just a few clicks and it is hosted on your free account!

We offer a wide range of services and 24/7 technical support is available on all our products. Our server technology is light years ahead of most other hosting providers who use a single server solution to power their hosting which is prone to failure and overloading.

We have four unique hosting services :
* Free hosting signup here
* Premium paid hosting
* Free hosting company reseller service
* Dedicated Servers


Paid premium Hosting
Paid plans are hosted on powerful four and eight CPU Intel Xeon dedicated servers. We use the world famous cPanel 11 control panel which has all the features and functions a webmaster could ever want !
Each paid plan includes a FREE domain name, 24/7 support, No minimum contract or setup fee. We also assist with your own scripts and / or applications, by providing consultancy / technical support to guarantee your website is up and running the way you want it.
Click here to see the paid plan specification and prices


Free Hosting Company Reseller Service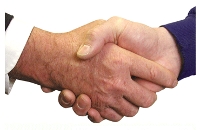 Many webmasters want to have their own free hosting company. This is why we have created the service called 'My Own Free Host'. This service is a complete solution for running a free hosting company.

My Own Free Host provides a reseller account which is specially designed to be used to run a free hosting company. You can offer free hosting on your own domain name and design your website to have a unique identity. We provide the reseller control panel where you can manage your customer accounts, customize your welcome emails and many more features all designed for you to personalise your free hosting company. It is powered by our clustered hosting infrastructure, and all system maintenance is carried out by our engineers.
You can also include your own adverts to your customers websites earning you 100% of the advert money!



Click here to find out more about our reseller hosting!